ManyMonths
Regular price
Sale price
$66.00 USD
Unit price
per
Sale
Sold out
Made by Finnish ManyMonths®
The ManyMonths Long Sleeve Shirt has small durable sewn-on snaps on one shoulder to make dressing simple and easy. Designed with long foldable cuffs and a well rounded hem on the back side to help keep bigger children warm while they are bustling in the snow, doing sports or simply enjoying the outdoors. Practical and useful year-round, especially as a thermal base-layer in the colder seasons for staying warm and comfortable.

By combining ManyMonths Long Sleeve Shirt with ManyMonths Unisex Leggings preschoolers and young school children keep themselves warm in all weather conditions. The thin and curly merino wool fibres trap air and help to keep body temperature optimal by accommodating fluctuating temperatures, environmental changes and moisture on the skin. Wonderfully soft and stretchy merino wool rib that doesn't itch or scratch.  
Material:  100% natural merino wool rib, non-mulesing production.  Carries the Oeko-Tex Standard 100 certification.  Fabric made especially for ManyMonths® (see more below). Weight of textile 380 gm/sq meter (double that of most baselayers).
ManyMonths SIZING 
European sizing is based on your child's full height in centimeters.  Conversion to inches noted beside centimeter sizing below.  Choose the size range that your child's height falls within.  For heftier children near upper limits of size range, choose one size up. 
CONQUEROR:  3 to 4.5/5 yr. (98-104/110 cm = 39-41.5/44 in.)
INNOVATOR:   5 to 7/7.5 yr (110-122/128 cm = 44-48.5/51 in.)
ENTHUSIAST:   8 to10 yr (128-134/140 cm = 51-53.5/56 in.)
LIONHEART:   10 to12/13 yr (140-152/158 cm = 56-61/63 in.)
ManyMonths® of Finland

ManyMonths® items are made to grow along with your child.  Clever solutions, such as adjustable waist, long foldable cuffs and extension parts ensure that the products are always comfortable to use. 
When it comes to warmth and durability, it's hard to find a match like ManyMonths® - the fabric is made just for them. Their 100% merino wool fabric is 380 grams per square meter, meaning that it is NOT just a base layer.  Additionally, it is ribbed to create pockets of warmth and the fibers are twisted for extra durability when washing. 
More about ManyMonths ...         
We recommend washing these woolens once prior to wearing - it will help soften the textile.  After this, washing can be infrequently, as needed.  Caring for Wool.                                                          
    We recommend hand-washing with Kookaburra Wool Wash. 
  or LANACare Lanolin Soap with even more lanolin, 7.5%.  It is recommended for nursing  pads & diaper covers, or to add even more softness to your woolens.
Share
View full details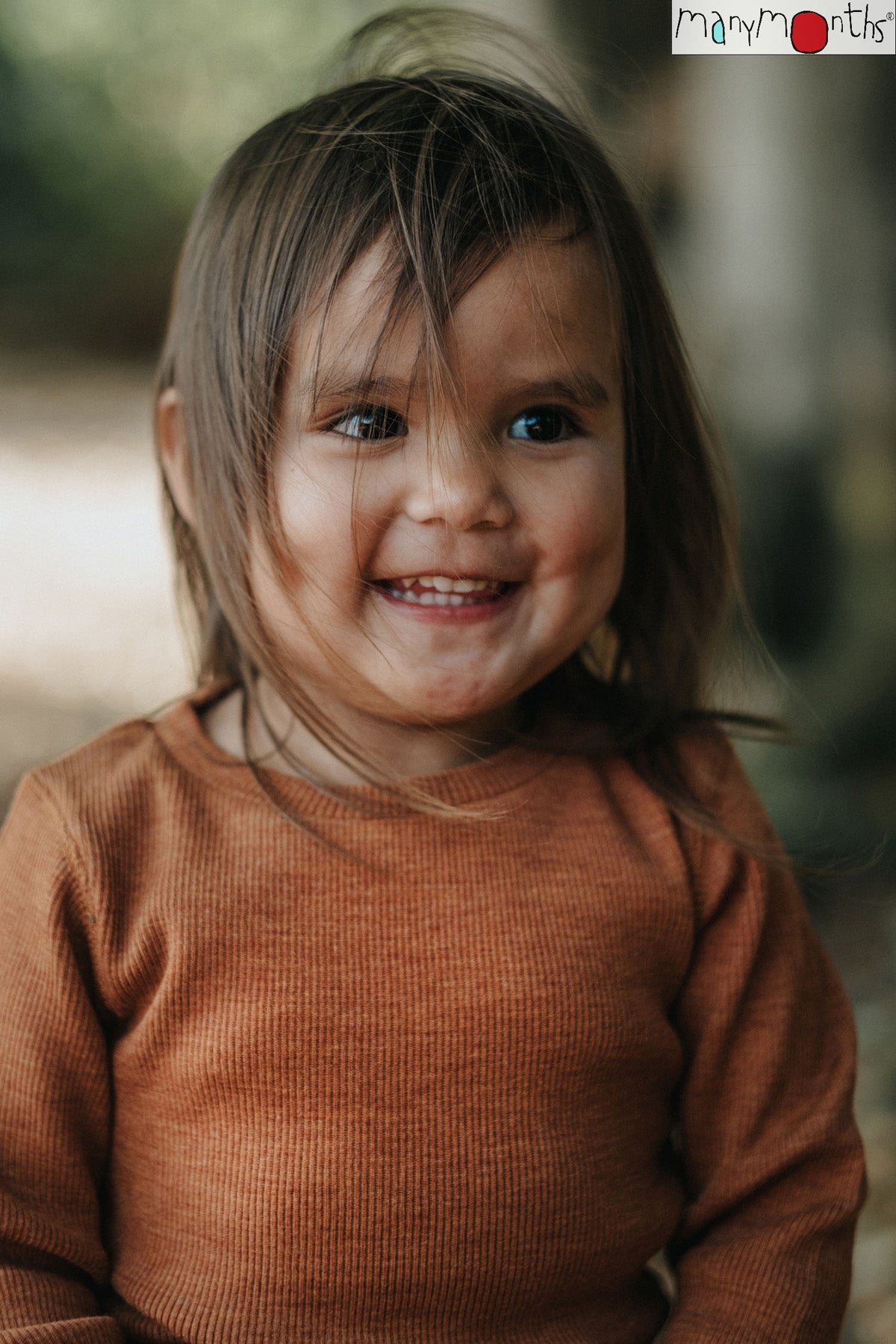 Reviews