Geggamoja®
Regular price
Sale price
$32.90 USD
Unit price
per
Sale
Sold out
Size Chart
Geggamoja® of Sweden
Long-sleeve shirt in ribbed cotton-elastane blend.
Natural white, with ruffle collar. 
Made with soft GOTS-certified organic cotton, with 5% elastane to give slight stretch., for comfort.




Ribbed texture.




Snap-closures at back of neckline.




Natural white, with burgundy-colored binding at neckline (not visible from outside of shirt).




Machine wash, warm.  (40 C°/ 104° F)

           
Match with
Navy Blue Corduroy Jumper Dress
for cute holiday outfit!
 Sizes                                                                                                           
 (European size is based on child's full height in centimeters - see below)
 86/92   (1-2 yr.)
 98/104  (3-4 yr)
110/116 (5-6 yr)
  Conversion to height in inches
86/92 = 33.5 / 36.5 inches
98/104 =  38.5 /41.5 inches
110/116 =  43.5 /46.5 inches
Geggamoja is a Swedish brand known for their practical and comfortable, yet stylish children's clothes.  Many of Geggamoja's designs are intentionally gender-neutral.
All our customers who buy Geggamoja are pleasantly surprised by the great quality - made to last, and be passed on from child-to-child!
Swedish Design. Made in Turkey.
More about GEGGAMOJA ...
Share
View full details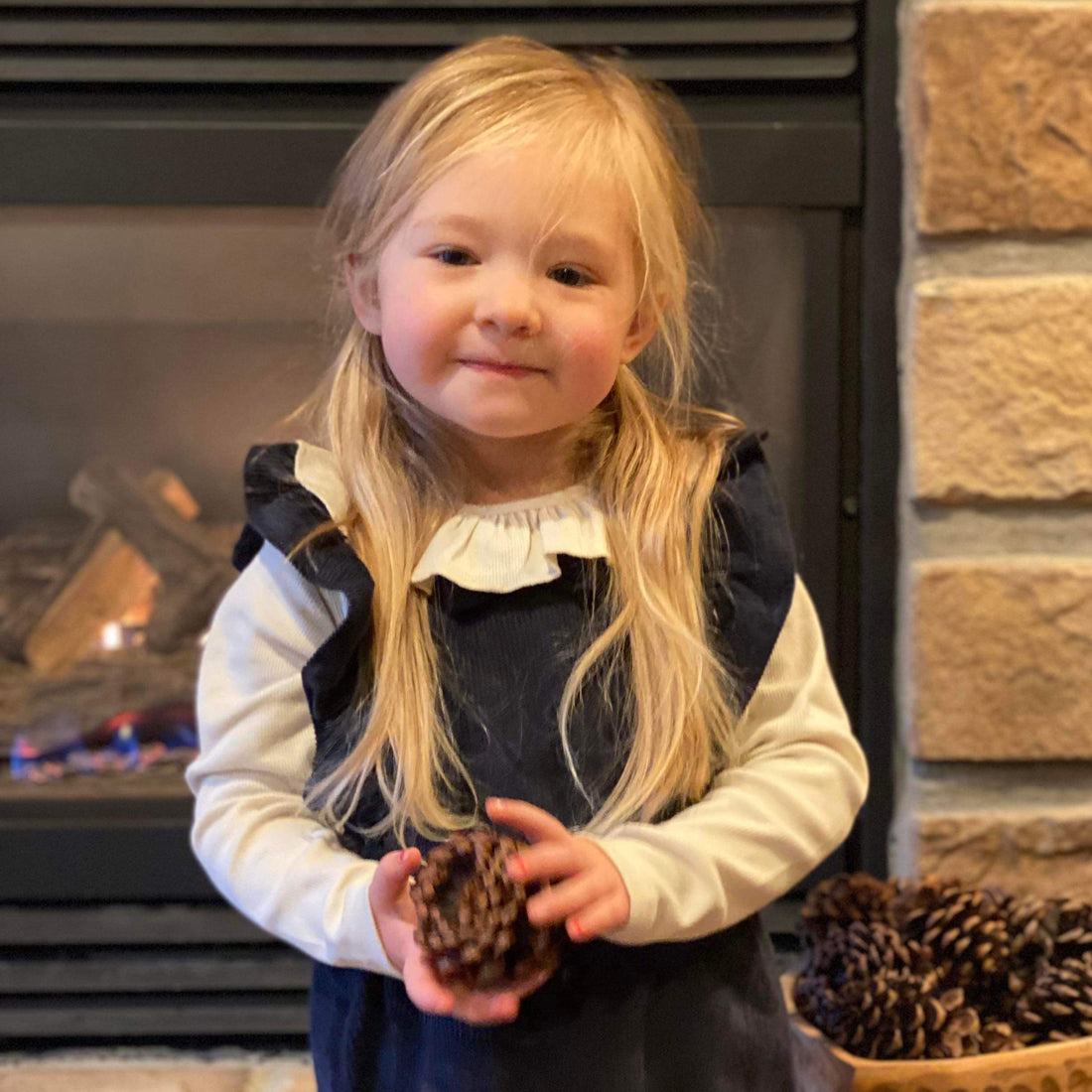 Geggamoja Size Chart
Sizes
   (European size is based on baby's length in centimeters - see below)
50/56  (0-3 mo.)
62/68  (3-6 mo.)
74/80  (6-12 mo.)
86/92  (1-2 yr.)
  Conversion to height in inches
50/56 = 19.5 / 22 inches
62/68 = 24.5 / 26.75 inches
74/80 = 29 / 31.5 inches
86/92 = 33.75 / 36.25 inches
Reviews