ManyMonths
Regular price
Sale price
$57.50 USD
Unit price
per
Sale
Sold out
Made by Finnish ManyMonths®
These merino wool body-shirts are so well-made & versatile, they are bound to quickly become a favorite piece in your baby's wardrobe.  Especially when the weather becomes colder, natural wool helps maintain the baby's temperature and protects them from the cold.

The adjustable length allows space for cloth diapers (even the thicker night diapers), with two rows of snaps to adjust the height at the crotch. The material on the shoulders is overlapping, making it easier to put on.

This long-sleeve body-shirt is made of merino wool rib fabric and it's the right choice to keep your growing baby warm. The crotch piece can be removed to transform it into a long-sleeve shirt, making it fit even longer and a good choice for diaper-free babies.
It features foldable wrist-cuffs, and the different sizes have been made to be worn for many months (or even years). 

The stretchy rib-knit adjusts to their body and allows your little adventurer to crawl and move around freely. A true basic, made for indoor and outdoor play, that combines beautifully with all other products from ManyMonths.
Material:  100% natural merino wool rib, non-mulesing production.  Carries the Oeko-Tex Standard 100 certification.  Fabric made especially for ManyMonths® (see more below). Weight of textile 380 gm/sq meter (double that of most baselayers).
More about ManyMonths ...         
ManyMonths SIZING 
European sizing is based on your baby's full height in centimeters.  Conversion to inches noted beside centimeter sizing below.  
NEWCOMER:  0-3/4 mo (50-62/68 cm = 20-24.5 in.)
CHARMER/EXPLORER:  3-12/18 mo (62-80/86 cm =24.5-34 in.)
ADVENTURER:  1 - 2/2.5 yr (80-92/98 cm = 32-39 in)     
We recommend washing these woolens once prior to wearing - it will help soften the textile.  After this, washing can be infrequently, as needed.  Caring for Wool.                                                          
    We recommend hand-washing with Kookaburra Wool Wash. 
  or LANACare Lanolin Soap with even more lanolin, 7.5%.  It is recommended for nursing  pads & diaper covers, or to add even more softness to your woolens.
Share
View full details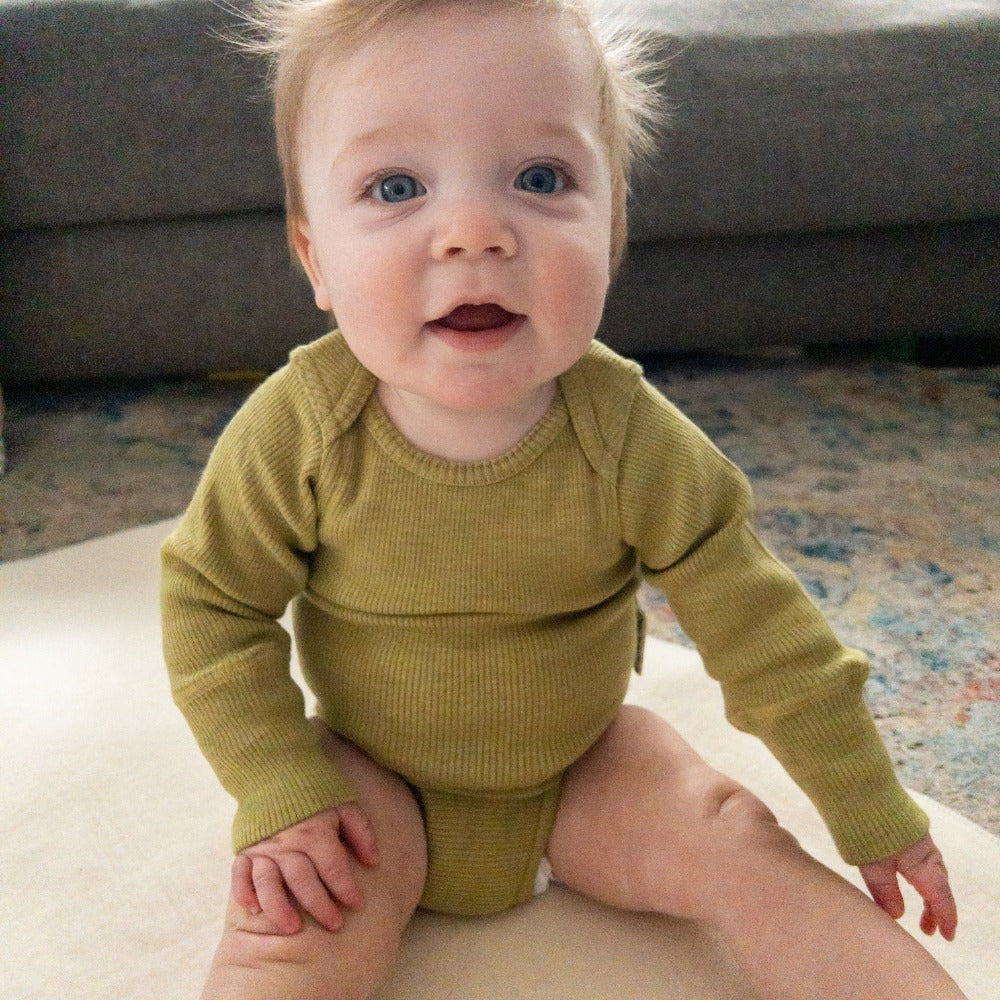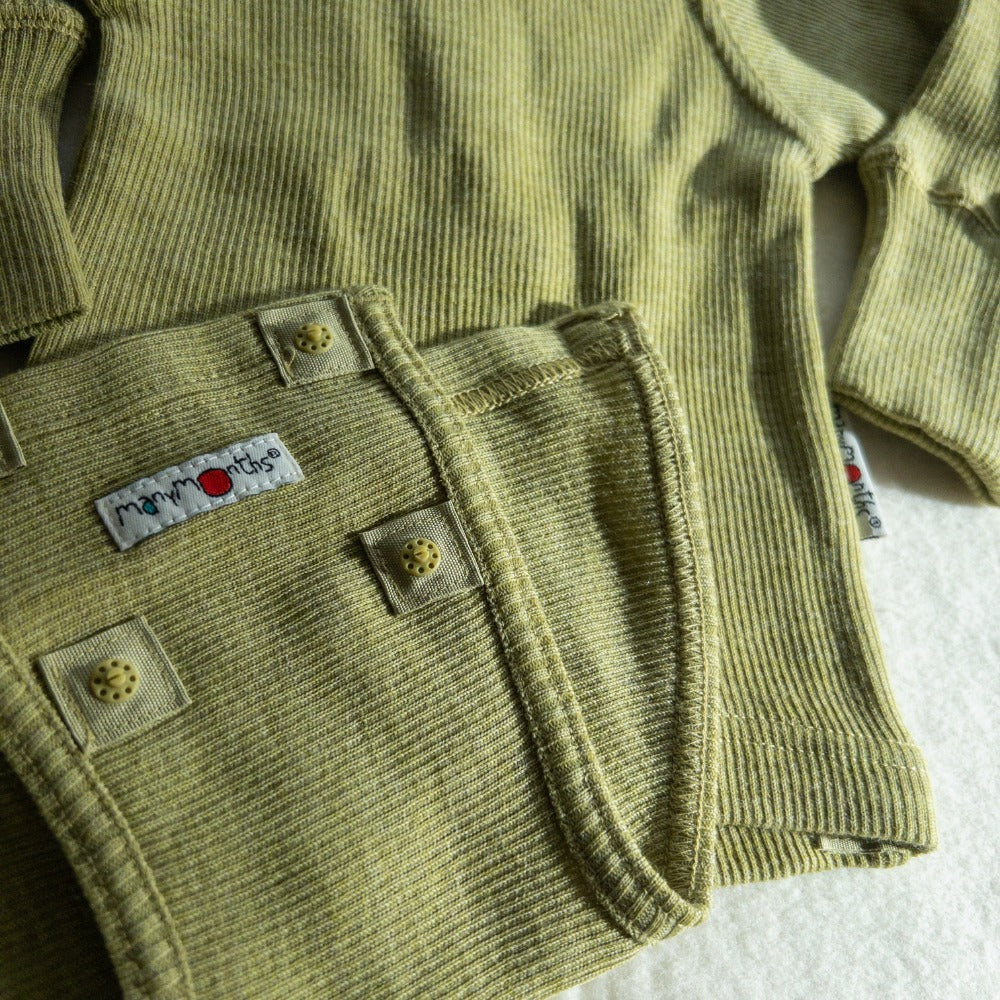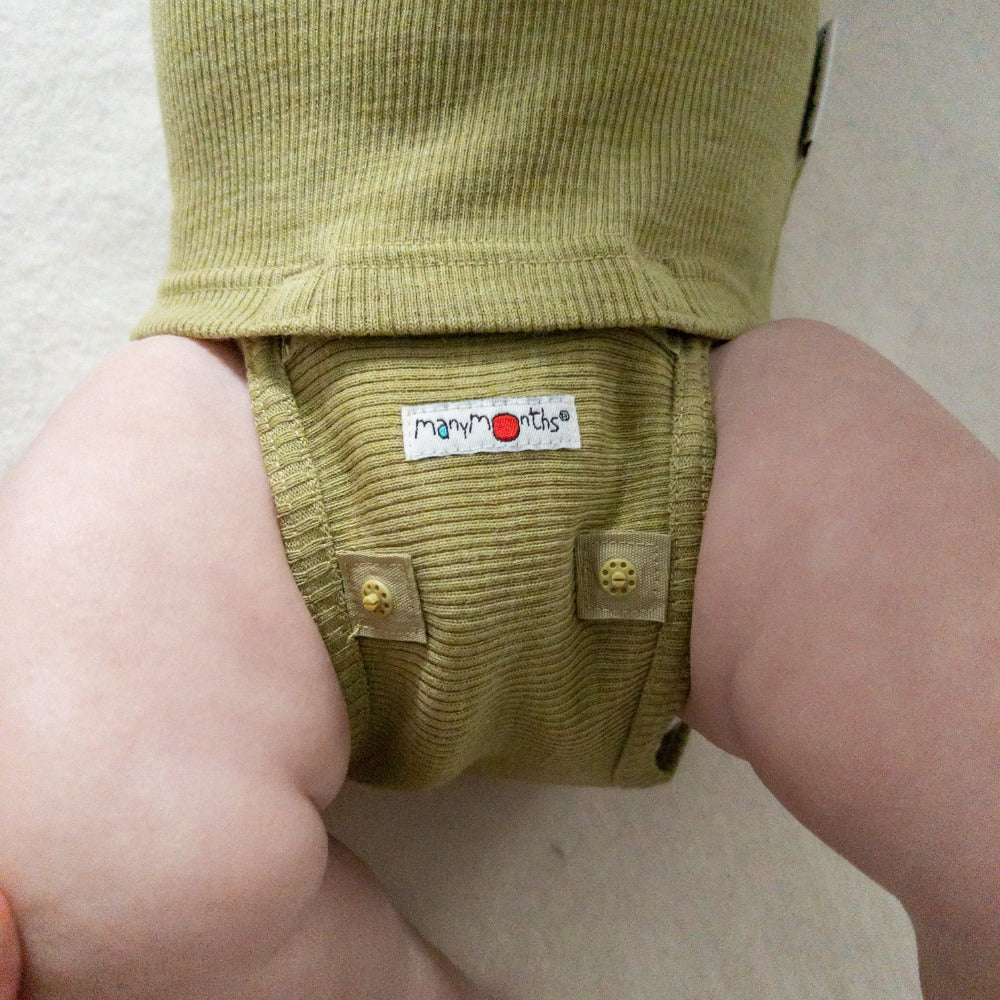 Reviews