HOCOSA
Regular price
Sale price
$82.90 USD
Unit price
per
Sale
Sold out
Size Chart
HOCOSA of Switzerland.
Long-underwear pants for men in GOTS-certified organic merino wool.
Elastic waistband. Front-fly opening.
Made in Switzerland of soft, organic merino wool.
Natural fibers breathe, maintaining a comfortable temperature in warmth or cold.
Wool absorbs moisture without feeling wet, keeping you dry & comfortable.
As wool absorbs moisture, lanolin is activated to remove bacteria & odors.
Light-weight, yet warmth-giving under-layer.
 HOCOSA has not been able to give us sizing charts, so we have instead measured the garments lying flat to give some guidance in sizing.   Length & your US size will give best guidance - garments stretch easily widthwise. 
 ** Measurements of garment in un-stretched state.  Fabric stretches width-wise. Waistline elastic can be comfortably expanded an extra 6-8 inches in diameter.
  Size
  Waist Circumference (of Garment)  **
  Hip Circumference (of Garment) **
  Full-length;
  Side seam from waist->ankle.
  Small
  26 in
  36 in
   40 in

  Medium
  28 in
  38 in
   41 in
  Large
  30 in
  40 in
   42 in
  XL
  32 in
  42 in
   43 in
More about HOCOSA ...
To maintain the health and longevity of your garments, organic wool is best washed by hand.  Many modern woolen items are treated with chemicals to allow them to tolerate machine-washing.  Certified organic wool does not contain such chemicals.  Some washing machines have a special wool-cycle, which maintains a lukewarm water temperature throughout the wash and rinse cycle, as well as minimizing agitation of the garment, which can lead to felting/shrinking.   See Caring for Wool. 

We recommend hand-washing with Kookaburra Wool Wash. 
  or LANACare Lanolin Soap with even more lanolin, 7.5%. The higher lanolin content is recommended for nursing pads & diaper covers, or to add even more softness to your woolens and to prolong the self-cleansing properties of the wool.
Share
View full details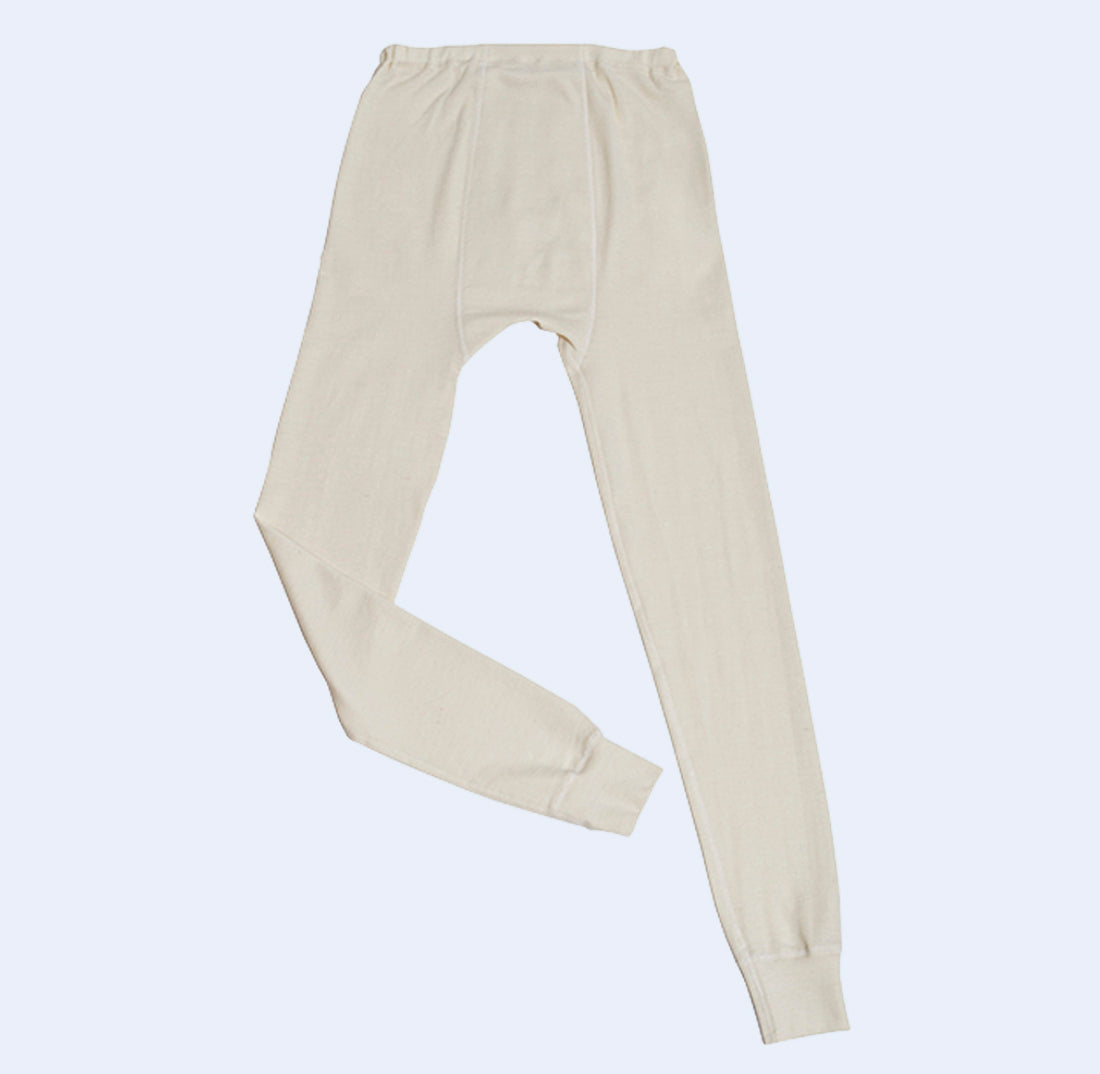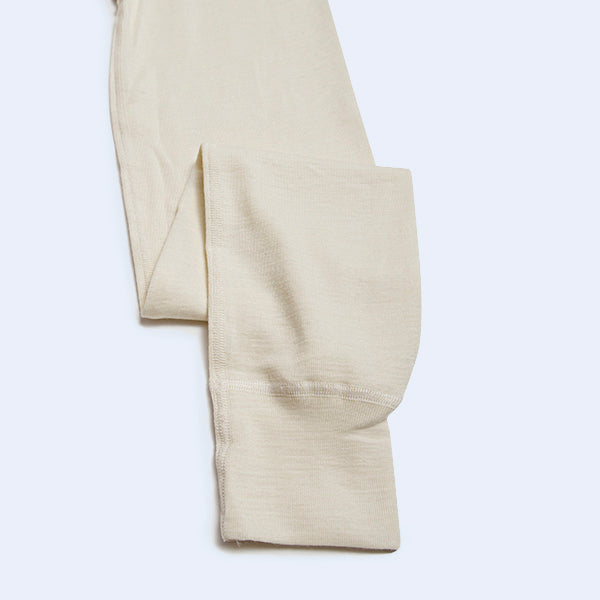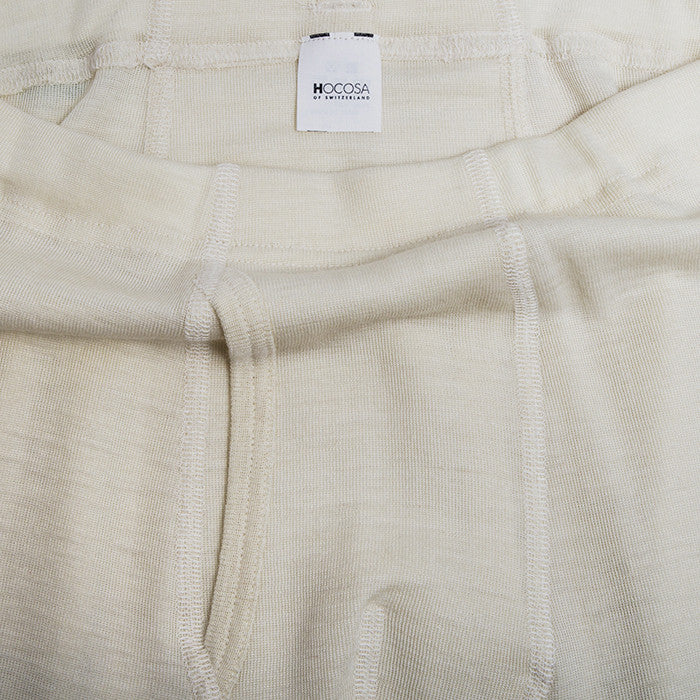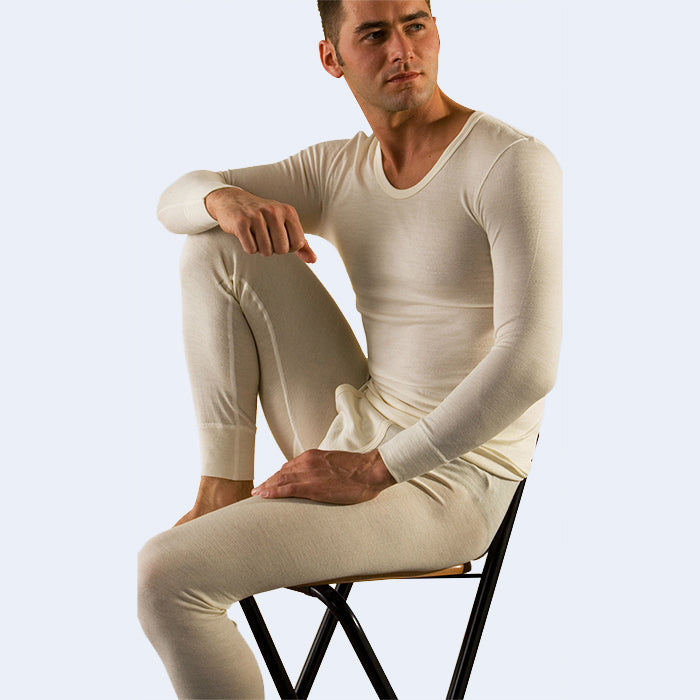 Adult HOCOSA Size Chart
Sizing (European)
36 = US Women's 4-6 = XS (worn by 5'2" model)
38 = US Women's   8  =  S
40 = US Women's 10  =  M
42 = US Women's 12  =  L
44 = US Women's 14  =  XL
46 = US Women's 16  = XXL
Reviews